Community Volunteer Circles Virtual Volunteering
extracurricular
| May 19, 2020
Submitted by
Hardil Bhatt
for Open Circle McMaster
Important Notice
For the latest information and updates about McMaster's response to COVID-19 (coronavirus) please visit the McMaster COVID-19 site.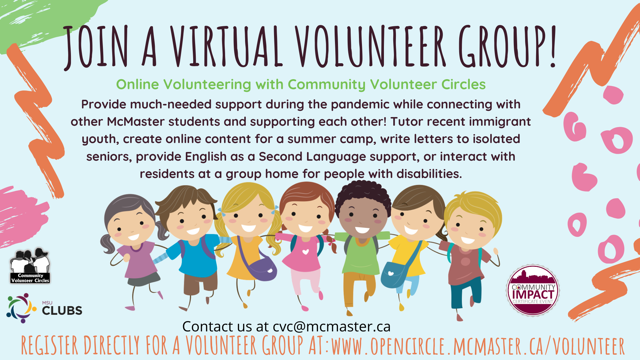 Provide much-needed support during the pandemic while connecting with other McMaster students and supporting each other.
Choose from a variety of online weekly volunteer placements: tutor recent immigrant youth, create online content for a summer camp, write letters to isolated seniors, provide English as a Second Language support, or interact with residents at a group home for people with disabilities.
Learn more at opencircle.mcmaster.ca/volunteer