DAA Mentorship Program Meet Back | Jan. 18
extracurricular
| January 14, 2021
Submitted by
Krupa Patel
for DeGroote Accounting Association
Important Notice
For the latest information and updates about McMaster's response to COVID-19 (coronavirus) please visit the McMaster COVID-19 site.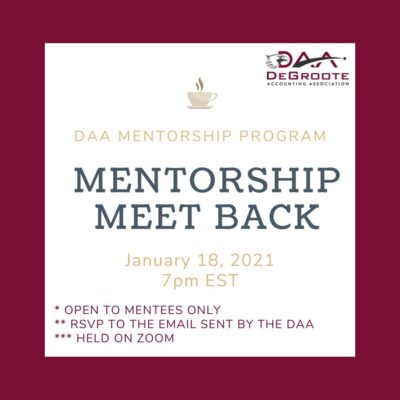 The DAA is offering an opportunity for mentees to have an organized meeting with their mentors for the winter semester. Mentees will also be given the chance to network with other mentors in breakout rooms.
Event details:
Monday, January 18
7 p.m. (EST)
Please RSVP to the email sent by the DAA as soon as possible.