De-Stress with DWIB: Winter Cookie Decorating
clubs
| November 29, 2022
Submitted by
Megan Comlekcier
for DeGroote Women in Business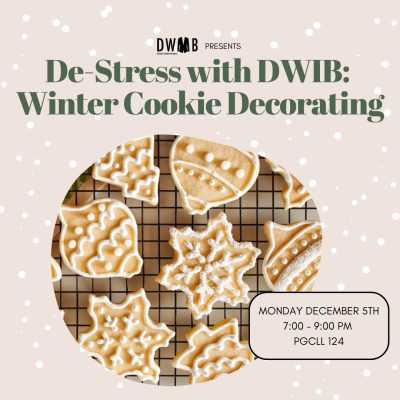 Feeling a bit burnt out from studying? In need of a break?
Join us to de-stress on Monday, December 5 from 7 – 9 p.m. in PGCLL 124!
We all know that it's important to take breaks and prioritize self-care during stressful times. Come drop by to decorate winter cookies and wind down!