DeGroote's Analytical Insights' next major event is coming Nov 17!
extracurricular
| November 9, 2022
Submitted by
Lauren Kiss
for DeGroote's Analytical Insights (DAI)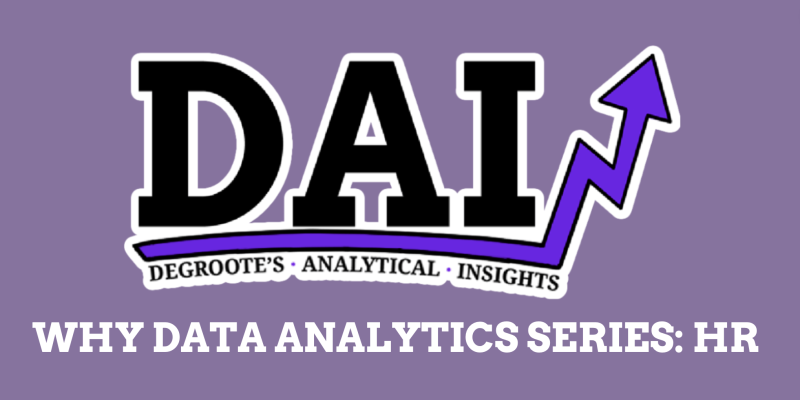 DeGroote's Analytical Insights (DAI) is kicking off the "Why Data Analytics" miniseries this month with its first workshop coming Thursday, November 17 at 6 p.m. The first of these events will be the Human Resources-focused workshop, with the purpose of the workshop to demonstrate how Data Analytics enhances the roles and responsibilities of Human Resources.
The event will feature guest speaker Lori Free, who has over 20 years of experience in the HR field and is currently the Vice President of Talent & Organizational Development at Nutrien. The workshop will discuss relevant factors of why Data Analytics has become so important in Human Resources and will include how to analyze and interpret key Human Resource metrics such as employee retention, employee motivation, and employee turnover, how recruitment and talent acquisition has improved, and many other concepts.
This begins a month of workshops focusing on the importance of data analytics across the big 4 business industries of Human Resources, Accounting, Marketing, and Finance. Students are encouraged to check out all of these events as they will all delve into exciting information about data analytics in multiple areas. Each event, like the HR event, will have a relevant industry professional as a guest speaker. Keep up to date with our social media for more information about the other upcoming workshops!
You can sign up for the HR Workshop on Eventbrite. This first event is fully virtual to accommodate as many students as possible!