Design and Build New Health Futures With Shift
extracurricular
| March 9, 2021
Submitted by
Joanna Williams
for Health Leadership Academy
Important Notice
For the latest information and updates about McMaster's response to COVID-19 (coronavirus) please visit the McMaster COVID-19 site.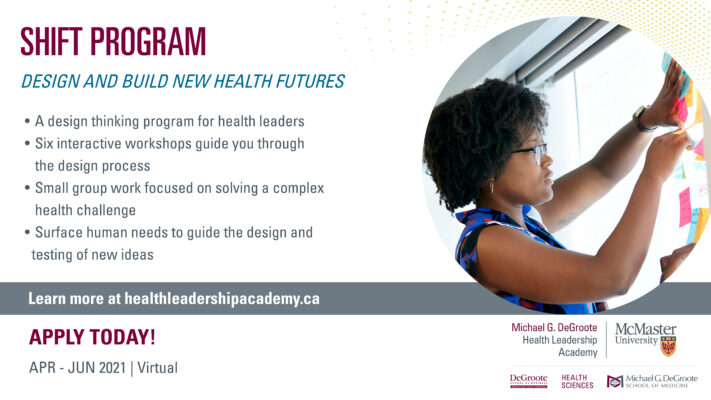 Shift is a three month virtual, experiential, project-based program which introduces conceptual and practical approaches to design thinking for health leadership. Shift explores how changing perspectives in how we work and address challenges can enhance leadership capabilities and improve the user experience.
Live virtual workshops combined with small group projects will inspire you to build your confidence to test new ideas and imagine possible futures. Connect and network with leaders across the health sector to think and act from a human-centred perspective.
Applications are now open and limited spots are available. Join the Health Leadership Academy's community of health leaders!