Engineering and Commerce Case Competition 2019
extracurricular
| October 25, 2018
Submitted by
Filip Sakic
for McMaster Consulting Association
This message does not apply to part-time students.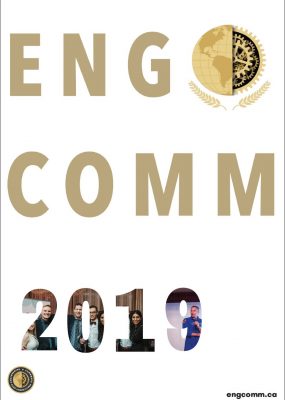 Engineering and Commerce Case Competition 2019
The internationally recognized, 5-day interdisciplinary case competition is back and we are looking for four students to represent McMaster! If you are an upper year Commerce student with a passion for real world problem solving this opportunity is for you!
Important Details:
Where: Concordia University (Montreal, QC)
When: Feb. 19 – 23, 2019
Costs: $560/student (pending partial funding)
Why Participate?
Intensive training opportunities with industry professionals and McMaster faculty
Networking opportunities with industry leaders
Real world case challenges
Exciting networking and social events in Montreal with students from around the world!
For more information on the competition breakdown visit engcomm.ca.
Important Information
A successful team member will be someone who has clear communication skills, is a problem solver, a quick adaptable learner and most importantly a team player. Technical competency in Excel, PowerPoint and Visio are an asset but not required. Other experiences that will serve as an asset:
Co-op or internship experience preferred
Manufacturing and/or operations experience
Marketing and/or accounting experience
MARS Apprentice experience
Application Process
Please email the following to sakicf@mcmaster.ca:
Resume
Unofficial Transcript
List three brief and concise bullet points as to why you would like to participate
Deadline: November 5
Those who are selected to move forward will be contacted for an interview.
Good Luck!