Final Call For MBA Student Ambassadors
extracurricular
| April 27, 2021
Submitted by
Rita Chen
for MBA Student Experience
Important Notice
For the latest information and updates about McMaster's response to COVID-19 (coronavirus) please visit the McMaster COVID-19 site.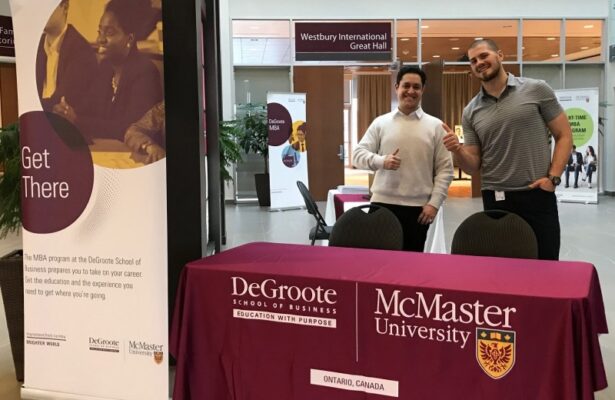 The DeGroote MBA Recruitment and Admissions Team (the Team) is looking for motivated and friendly student leaders to be a part of the 2021-2022 MBA Student Ambassador Program!
MBA Student Ambassadors play an integral role in an incoming student's educational journey and the larger family at the DeGroote School of Business. As student leaders, Ambassadors help counsel prospective applicants and incoming students on the MBA application process as well as answer any queries the applicant or student may have. A confidante of the Team, student ambassadors help to lead and collaborate on marketing, recruitment, and engagement initiatives.
This is a high-profile student leadership role that will last for the duration of the Ambassador's study at DeGroote.
Applications for MBA Student Ambassadors close on April 30. Learn more and apply.