FISPAN: Women in FinTech | October 22
This message does not apply to part-time students.
Important Notice
For the latest information and updates about McMaster's response to COVID-19 (coronavirus) please visit the McMaster COVID-19 site.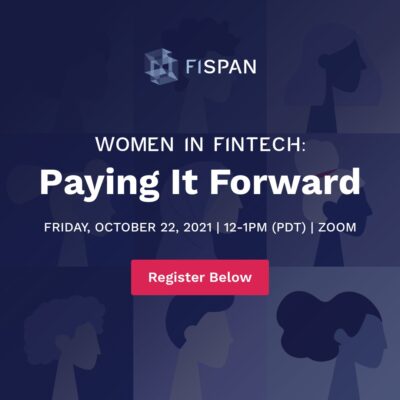 Join FISPAN for an interactive discussion with three women representing one of the most innovative FinTech companies in Vancouver as they dive into how this industry is changing banking. With careers in technology, product, analytic and partnerships, their panelists will talk about the unique opportunities and challenges facing this industry as well as what it takes to build a successful career in FinTech as a woman.
Event Details:
Friday, October 22
Time: 3 – 4 p.m. (EDT)
Register: Zoom
FISPAN is a FinTech start-up founded in 2016 by Lisa Shields, who is on a path to create a seamless connection between banks and their corporate clients. FISPAN is looking to partner with universities to promote more diversity in FinTech and build meaningful connections with students in the process.