HSBC: Career Webinar for Indigenous Job Seekers | January 27
career
| January 11, 2022
Submitted by
Denika Fiedeldey
for DeGroote School of Business
This message does not apply to part-time students.
Important Notice
For the latest information and updates about McMaster's response to COVID-19 (coronavirus) please visit the McMaster COVID-19 site.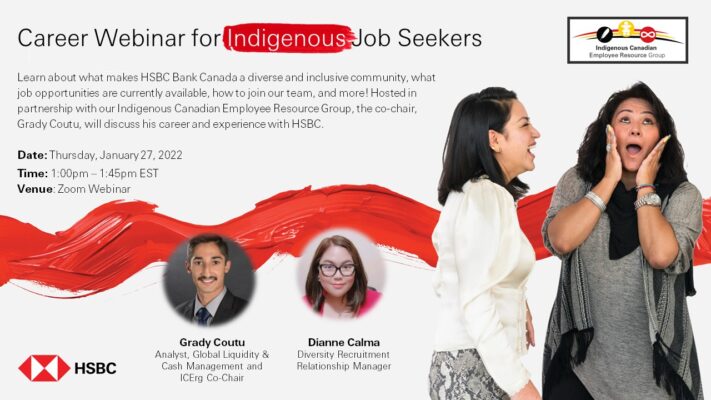 Learn about HSBC's inclusive culture, career opportunities and tips for applying from their National Co-Chair of the Indigenous Canadian Employee Resource Group and their Diversity Recruitment Relationship Manager. Don't miss this opportunity to listen, interact and ask questions. This is a fantastic opportunity to start thinking about your next career move.
Event Details:
Thursday, January 27
Time: 1 – 1:45 p.m. (EST)
Register: Zoom