Important Rule Changes for Midterm and Final Exams
academic
| September 24, 2019
Submitted by
Jared Lenover
for Dean's Office
Important Notice
For the latest information and updates about McMaster's response to COVID-19 (coronavirus) please visit the McMaster COVID-19 site.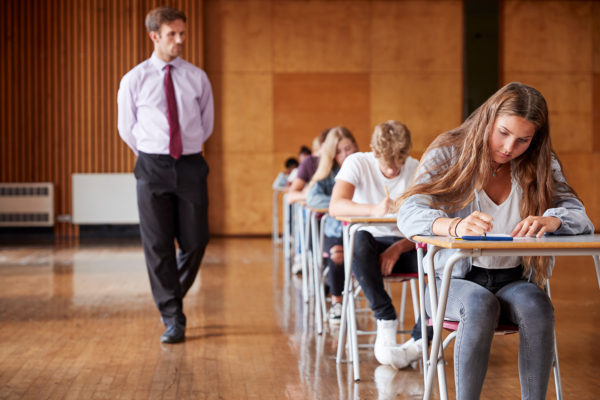 The regulations for midterm and final exams were updated over the summer.
It's very important to read the new version of the rules before your first midterm. They exist to help make sure everything runs fairly — and to protect the integrity of your degree!
Breaking these rules may put you in violation of McMaster's Academic Integrity Policy and can lead to an official investigation.
These rules apply to students in all DeGroote programs.
Examination Rules
Do not enter the exam room until instructed to do so. (Normally, the exam officials will let you in 10 minutes before the start of the exam.)
No books, papers, laptops, or instruments may be taken into the examination room unless specifically noted on the exam.
No conversation or any form of communication between students is permitted once you enter the exam room.
No cellphones, smart watches, smart eyeglasses, other smart wearables, or any communication / electronic devices are permitted at your desk. These devices must be turned off and be out of reach during the exam.
Food is not permitted in any examination room. Water is allowed in clear, spill-proof containers.
Articles and belongings which are not essential to writing the exam are not to be brought into the exam room. (Coats, handbags, and small personal belongings may be left in the designated area provided. All items are left at your own risk.)
Exam officials do not provide calculators, pencils, pens or any other writing supplies. You are responsible for having the supplies required for the exam. Sharing during the exam with other students is not permitted.
No exams, pink examination books, or supplies are to be removed from the examination room.
Students are expected to use the washroom before or after the exam — not during the exam.
A copy of these rules will also be posted outside the exam room.
Again, non-compliance with these rules may be in violation of the Academic Integrity Policy. Students not complying with them will be referred to the instructor of the course for investigation.
If you have any questions about exam regulations, please contact Student Experience.