Knowledge Labs: What's Next On The Menu For The Restaurant Industry? | Sept 2
Important Notice
For the latest information and updates about McMaster's response to COVID-19 (coronavirus) please visit the McMaster COVID-19 site.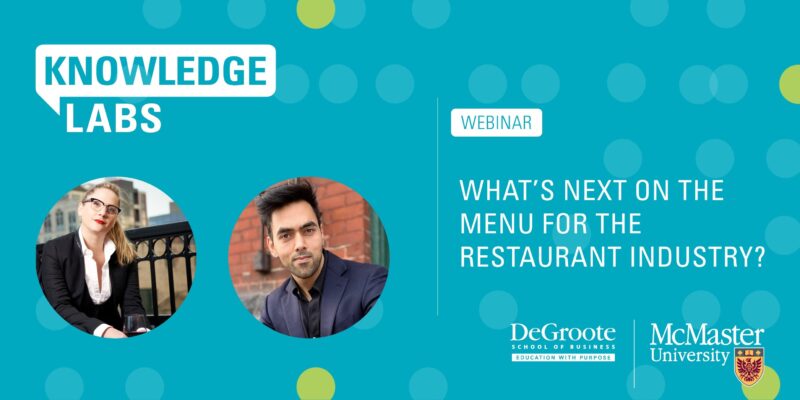 Join us for our next Knowledge Labs Webinar with Erin Dunham, CEO and co-owner of the Hamilton-based hospitality group The Other Bird and Tanvir Bhangoo, VP Technology at Freshii.
The restaurant industry has faced unprecedented disruption amidst the COVID-19 pandemic. Restaurants and organizations have had to adapt to a rapidly changing world that has drastically changed how people eat. Join Erin and Tanvir as they discuss their experiences navigating their organizations through these past several months, and what they think the future of their industry will be. This webinar is free for all McMaster alumni and community members.
Event Details:
Date: Wednesday, September 2
Time: 1 – 2 p.m.
Click here to register.