Library Pets Are Back for the Winter Term | January 13 – April 28
extracurricular
| January 13, 2022
Submitted by
Ines Perkovic
for University Library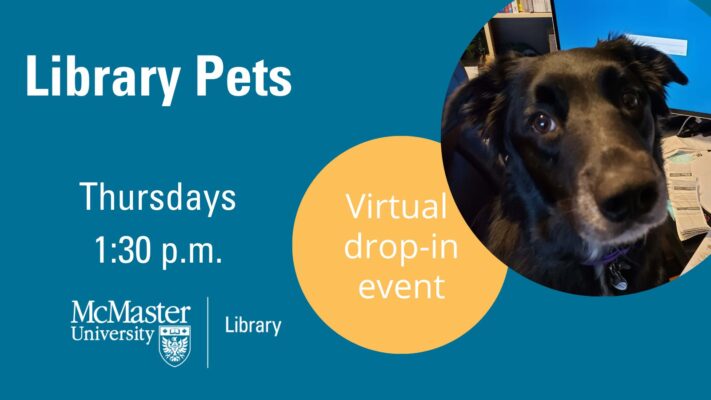 Master University Library is helping students connect with furry friends via our virtual pet visits. McMaster students, faculty and staff are invited to an informal drop-in to meet library staff and their pets. Grab your lunch and unwind with some adorable Library Pets – dogs, cats, birds, rabbit, fish and more!
Event Details:
Every Thursday between January 13 and April 28
To learn more about other upcoming events the Library is hosting, visit the Library website.