Library Pets Are Back for the Winter Term | January 13 – April 28
extracurricular
| January 13, 2022 (LIVE)
Submitted by
Ines Perkovic
for University Library
Important Notice
For the latest information and updates about McMaster's response to COVID-19 (coronavirus) please visit the McMaster COVID-19 site.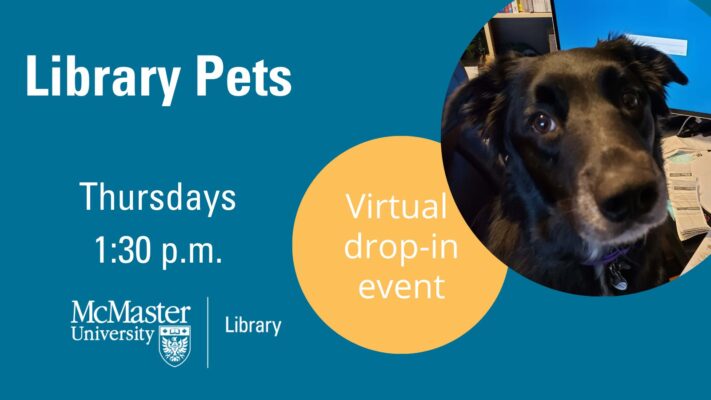 Master University Library is helping students connect with furry friends via our virtual pet visits. McMaster students, faculty and staff are invited to an informal drop-in to meet library staff and their pets. Grab your lunch and unwind with some adorable Library Pets – dogs, cats, birds, rabbit, fish and more!
Event Details:
Every Thursday between January 13 and April 28
To learn more about other upcoming events the Library is hosting, visit the Library website.