Limited Library Curbside Pick-up Option Now Available
academic
| September 30, 2020
Submitted by
Ines Perkovic
for University Library
Important Notice
For the latest information and updates about McMaster's response to COVID-19 (coronavirus) please visit the McMaster COVID-19 site.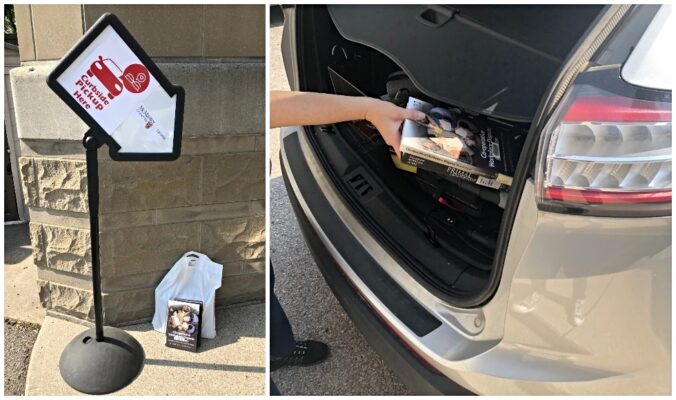 McMaster undergraduate students can now request selected print books through the Library's limited curbside pick-up option.
This service, which first launched in July for graduate students and faculty, has been expanded to allow undergraduate students to access print books from the Library's collection that can't be accessed as an eBook or provided electronically.
What you need to know:
Students can request curbside pick-up using the "REQUEST IT" button in the library catalogue record.
The curbside pick-up option will only be available when attempts to provide an electronic version of the requested materials have been exhausted.
As well, materials housed in locations that that are not accessible during the pandemic, such as Archives and Research Collections, The Bertrand Russell Archives, and Maps, Data, GIS, can't be accessed through the service.
How to use curb-side pickup:
Books can be picked up at the Mills Library loading dock.
Pick-up times will be pre-arranged.
Users will be asked to stay in their cars while library staff place books in their trunks.

For those without vehicles, books will be placed at a designated location to be picked up at a pre-arranged time.
For more information about limited curbside pick-up, email library@mcmaster.ca