MARS Apprentice… New Season, New Structure
clubs
| January 15, 2020
Submitted by
Yael Morris
for MARS Apprentice
This message does not apply to part-time students.
Important Notice
For the latest information and updates about McMaster's response to COVID-19 (coronavirus) please visit the McMaster COVID-19 site.
MARS Apprentice is back… and we have some exciting news!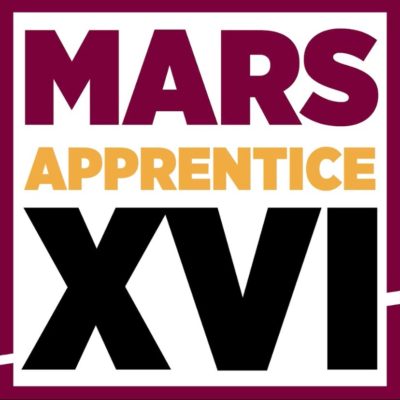 Season 16 is now running in the Fall of 2020! WHY? To align with recruitment cycles and desired career starts for students to have an advantage.
But GUESS WHAT? This semester, MARS Apprentice is offering 3 Sprint cases with our long term learning partners. That's right, you have THREE chances to prove yourself beyond the classroom. Are you ready to experience the real world?
Applications for the first Sprint case will be open soon and will be available on our Facebook page.
Follow us on Instagram @marsapprentice for more details about the Sprint cases and application deadlines.
If you are interested in learning more about MARS Apprentice, we would love to meet you. Send us a message at marsapprentice@outlook.com or DM us on Instagram!