Meet a Relationship Manager: Alison McGeorge
career
| September 6, 2018
Submitted by
Chris Gaspic
for Student Experience - Career and Professional Development
This message does not apply to part-time students.
Meet a Relationship Manager: Alison McGeorge
Each week, as you begin to learn more and more about DeGroote, we will be profiling one of our Career and Professional Development Relationship Managers. Read about their experience, receive some helpful advice and simply learn more about the services and people here to support you.
---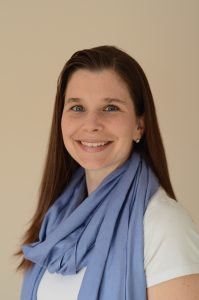 My name is Alison McGeorge and I'm a Relationship Manager here at the DeGroote School of Business. I've worked in the business school for five years but have worked in careers for twelve years and I'm eager to help all students reach their career potential.
First, I encourage every student, regardless of year study, to come and see me – yes, even if you have a cover letter and resume. Why? Simply put, we talk to employers every day. We know the types of skills employers are looking for and in today's market – there is an emphasis on soft skills.
Soft skills can mean different things to different employers, but what I have observed are the necessity to have strong communication skills, exceptional research and analytic skills, and lastly, being nimble, flexible and a problem solver. All of these along with some of the more traditional soft skills (creativity, being a team player, organized, taking initiative, strong interpersonal skills and leadership capabilities), are what employers are looking for today. You might be asking yourself, "I don't know if I have any of these skills." Please don't worry. You likely have these skills, or will develop them over time, but I encourage you to speak to myself, or one of the other Relationship Managers, to help identify some of these skills.
Lastly, I want to briefly talk about some of the workplace trends I have observed with some of our employer partners. Here is what I've noted:
There's a greater emphasis on work-life balance. I've seen more companies encourage flexibility beyond the 9-5 hours and provide work from home options
Outdoor workstations are increasingly beginning to emerge
Mental health in the workplace is gaining more and more importance, with better wellness programs
Technology and the importance of face-to-face communication. Yes, technology has changed the workplace, but there's an increasing amount of importance on meeting face-to-face than solely through technology.
The workplace is changing. Employer demands are altering. As a Relationship Manager, I want to connect with as many students as possible. We have helpful guides on OSCARplus, and if you are interested in meeting with us, book your appointment through OSCARplus, even if it's just to say hello.
We're here to help you!