Moving Forward: How I've Evolved in the Pandemic – Winter Retreat | January 14-16
extracurricular
| November 18, 2021
Submitted by
Annie Zhao
for Student Open Circles
Important Notice
For the latest information and updates about McMaster's response to COVID-19 (coronavirus) please visit the McMaster COVID-19 site.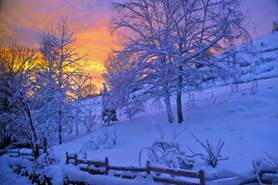 Join Open Circle & CVC as we host our first hybrid retreat, with opportunities to reconnect with peers both in person, on campus, and virtually at different times throughout the weekend. This retreat serves as a quiet space to re-center, unplug and reflect together on our growth throughout the pandemic. We'll step away from the distractions of work and study to fully connect with each other face-to-face in a safe, respectful environment, with the opportunity to share our own stories and listen deeply to others. The weekend will focus on renewing our connections to ourselves and others, through structured activities, such as guided reflection, collaborative activities, hiking, creative arts, meditation as well as social time. Regardless of your personal intentions, this retreat is an opportunity to take some time to pause and reflect on moving forward.
Event Details:
Friday, January 14 – Sunday, January 16
Time: 7 p.m. (EST) on January 14 – 3 p.m. (EST) on January 16
More information and registration coming soon!