Now Hiring: MARS Apprentice Co-Chairs
extracurricular
| April 22, 2021
Submitted by
Laura Heath
for MARS Apprentice
This message does not apply to part-time students.
Important Notice
For the latest information and updates about McMaster's response to COVID-19 (coronavirus) please visit the McMaster COVID-19 site.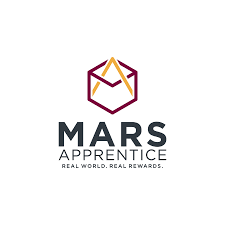 MARS Apprentice is an intensive experiential learning case-competition program for upper-year students who want to learn how some of the biggest businesses work. MARS is an accelerator that takes you beyond your degree and into the real world.
We are currently completing our recruitment process for Season 17 Apprentices. Co-Chairs would be
onboarded in April/May and would take over leadership responsibilities for the summer, with the
previous Co-Chairs remaining involved as consultants until the new Co-Chairs are fully trained.
What qualities make someone a successful Co-Chair?
• High degree of self-awareness;
• Ability to empower themselves; do not seek validation from others
• A growth mindset; willingness to learn from failure; motivation to succeed
• Ability to be agile and quickly adapt to changing circumstances
• Willingness to own up to their mistakes and take corrective action
• Encouraging and supportive of others; positive outlook;
• Familiarity with the program is an asset and internship experience is a value add;
Responsibilities include:
• Managing communications between MARS Apprentice and its industry Learning Partners
• Coordinating all activities in the summer and fall (developmental workshops for the Apprentices, networking events, Boardroom presentations, etc.)
• Supporting the personal growth of the Apprentices, coaching them through personal challenges
• Supporting the performance of the teams, providing guidance where appropriate
• Managing communications with MARS alumni to keep them engaged in the program
• Leading an executive team, including students who are responsible for promotional campaigns and event execution
• Making decisions for the betterment of the program
To apply, please submit the following:
• Resume
• Transcript
• Written response to the following question: Why do you want to be Co-Chair and why do you think you would be a good fit for the role? (500-word max)
Please send questions and your application to marsapprentice@outlook.com.