Proteus Innovation Competition | Nov 19
extracurricular
| October 27, 2020
Submitted by
Amy Hector
for McMaster Industry Liaison Office
Important Notice
For the latest information and updates about McMaster's response to COVID-19 (coronavirus) please visit the McMaster COVID-19 site.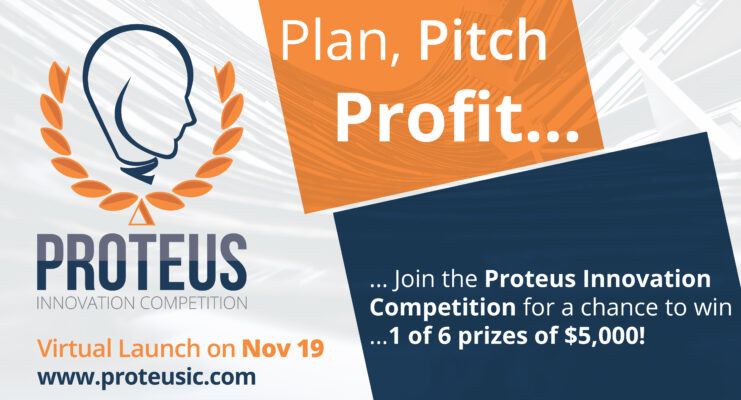 The Proteus Innovation Competition is an intense four-month competition that will challenge individuals to create a viable commercialization strategy for 1 of 6 promising technologies, in hopes of winning a cash prize!
This three-part competition allows contestants to hone their business skills, work with a variety of experienced advisors, and accelerate the commercialization process on discoveries coming out of Ontario's institutions.
Event details:
Thursday, November 19
4-6 p.m. (EDT)
Live Zoom Webinar
Learn more about the competition on the Proteus Launch webpage.
Register by Wednesday, November 18.