Proteus Innovation Competition | November 10
extracurricular
| October 19, 2021
Submitted by
Amy Hector
for McMaster Industry Liaison Office
Important Notice
For the latest information and updates about McMaster's response to COVID-19 (coronavirus) please visit the McMaster COVID-19 site.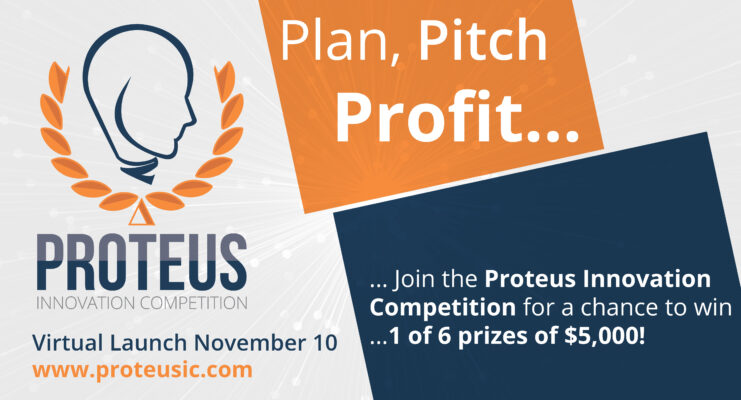 The Proteus Innovation competition is a four-month long competition that challenges you to create a commercialization plan for one of six technologies developed out of southwestern Ontario's top research institutions. Successful teams have the chance to win one of six prizes of $5000!
To learn more about this competition, visit the Proteus website.
What you need to know:
Registration deadline: Tuesday, November 9
Event Details:
Wednesday, November 10