Rapid Antigen Tests available at the RJC!
extracurricular
| November 7, 2022
Submitted by
Meagan Keane
for Student Experience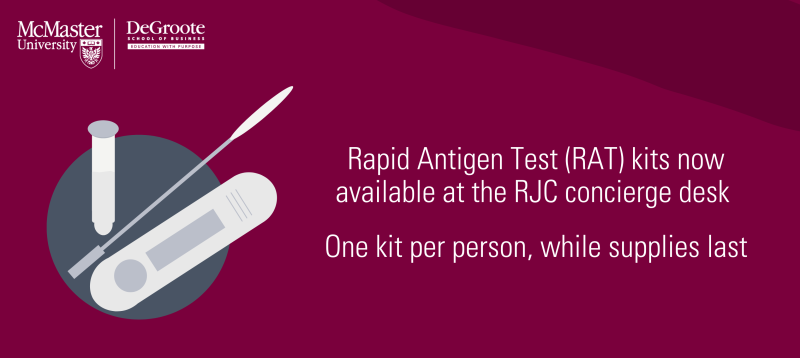 Rapid Antigen Test (RAT) kits are now available at the RJC.
Visit the concierge desk to pick up a kit. One per person, while supplies last.
Thanks for doing your part to help keep our community safe and healthy!