RBC Future Launch Event: Bits and Bytes of Digital Roles | June 10
This message does not apply to part-time students.
Important Notice
For the latest information and updates about McMaster's response to COVID-19 (coronavirus) please visit the McMaster COVID-19 site.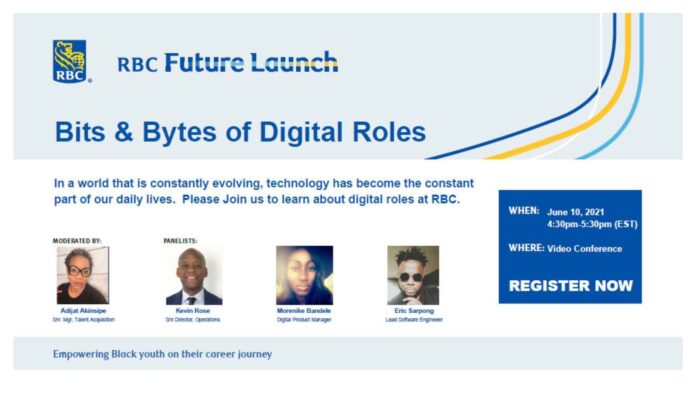 In a world that is constantly evolving, technology has become the constant part of our daily lives.
Learn more about the digital roles at RBC during this upcoming workshop designed for students who identify as Black in support of RBC's Actions Against Systemic Racism.
Event Details:
Thursday, June 10
4:30-5:30 p.m. (EST)
Register on RBC's website.