Reliance's Leadership Development Program Session | Sept 22
career
| September 10, 2020
Submitted by
Emily Cestra
for Career and Professional Development
This message does not apply to part-time students.
Important Notice
For the latest information and updates about McMaster's response to COVID-19 (coronavirus) please visit the McMaster COVID-19 site.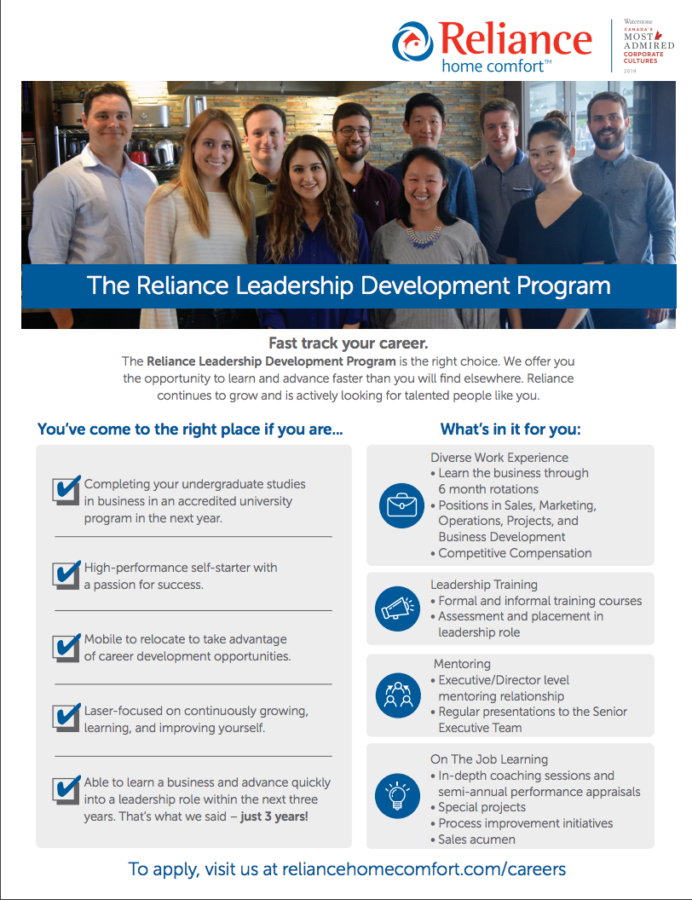 Join Reliance's Leadership Development Program to be a part of our dynamic team in one of a variety of positions designed to develop and move successful individuals into various roles with the long-term goal of leadership roles at Reliance.
Team members will be provided opportunities for placements based on qualifications, development plans and company requirements. The elite program involves a number of rotations in Sales, Marketing, Operations, Projects, and Business Development over the course of three years, allowing you to fast track your career to a leadership role within three years. Reliance provides generous training to support the accelerated career advancement.
Meet Reliance virtually at their information session to learn more about their elite program!
Event Details:
Date: Tuesday, September 22
Time: 5:30 – 6:30 p.m.