Restaurant Brands International: Brand Strategies – Summer Speaker Series | August 3
This message does not apply to part-time students.
Important Notice
For the latest information and updates about McMaster's response to COVID-19 (coronavirus) please visit the McMaster COVID-19 site.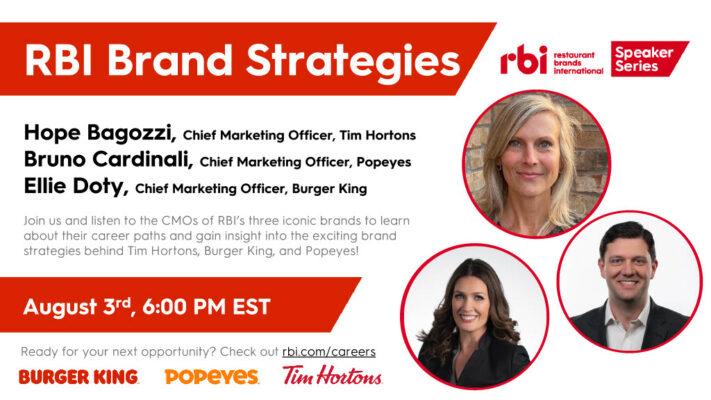 Throughout the month of August, RBI will be hosting five enriching and engaging Virtual Speaker Series events featuring members of the RBI Leadership Team. These sessions will give students more insight their brands, culture and the exciting initiatives they are working on, in advance of Fall Campus Recruitment.
What you need to know:
Topic: brand strategies
Speakers: Hope Bagozzi (CMO Tim Hortons), Ellie Doty (CMO Burger King) and Bruno Cardinali (CMO Popeyes)
Target Audience: all students attending an accredited university
Event Details:
The event posting and registration details for the remaining sessions will be posted closer to the date of the session.