Riipen's Level UP Program: Paid Short-Term Projects
This message does not apply to part-time students.
Important Notice
For the latest information and updates about McMaster's response to COVID-19 (coronavirus) please visit the McMaster COVID-19 site.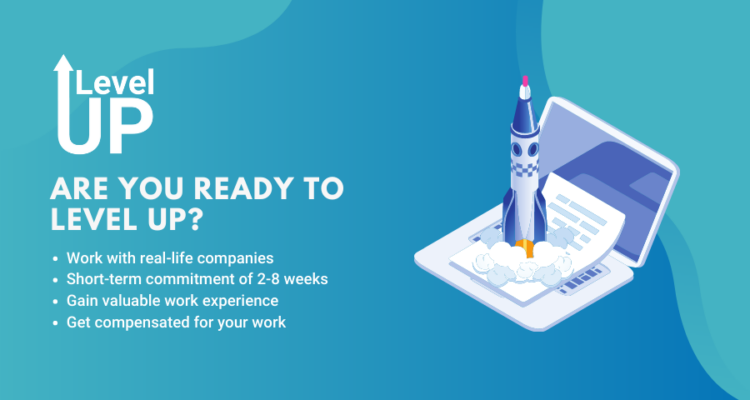 Take advantage of Level UP, a new program from Riipen that gives you access to complete short-term paid projects from real organizations putting your skills to work. This is a Government-sponsored opportunity to gain work experience.
How it works: 
Each project takes 80 hours per person and has a flexible timeline to complete over 2-8 weeks.
Projects can be completed independently or within a group. Earn $1,400 (CAD) per person for completing a project.
Please note: These opportunities are co-curricular and do not qualify as c0-op.
Eligibility Requirements
Full-time domestic students (must be a Canadian citizen, permanent resident, or person to whom refugee protection has been conferred under the Immigration and Refugee Protection Act);
Residing in Canada and registered at a post-secondary education institution (no age limit);
Legally entitled to work in Canada in accordance with relevant provincial or territorial legislation and regulations.
Please note: Final-year students can seek out and complete projects until convocation in June 2021.
Ready to learn more?