Stay Up-to-Date With the Exam Shuttle Schedule (December 10 – 18)
academic
| November 26, 2019
Submitted by
Megan Carvalho
for Student Experience - RJC
Important Notice
For the latest information and updates about McMaster's response to COVID-19 (coronavirus) please visit the McMaster COVID-19 site.
With the end of the academic term in sight, and exams right around the corner, we want to ensure you have the most up-to-date shuttle schedule right at your fingers.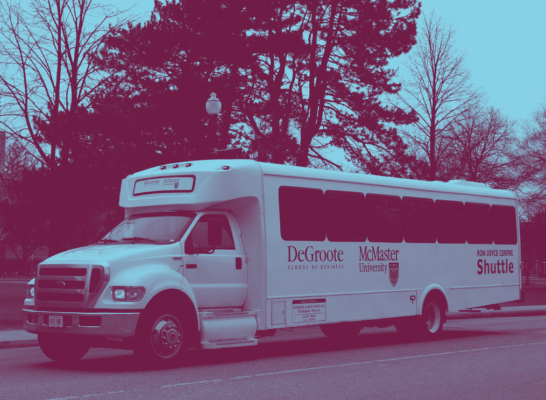 The shuttle schedule is designed with your exam schedule in mind. We have scheduled the shuttles with a little extra time to account for heavy traffic, or public transportation delays, to ensure you are not late for an exam because of the shuttle.
You can plan your trip based on the daily schedule found on the shuttle website, or at the links below:
If you have any questions, please reach out to Megan at veleym@mcmaster.ca or visit the RJC concierge desk for a schedule.
Thank you, and good luck on your final exams!