Take a Break with the Student Experience Team
Important Notice
For the latest information and updates about McMaster's response to COVID-19 (coronavirus) please visit the McMaster COVID-19 site.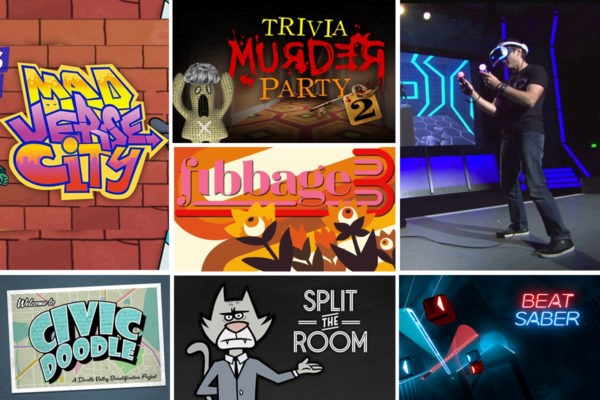 The Student Experience team is organizing two exciting ways for you to unwind and have some fun this December.
Virtual Reality: 
Register for a 15-minute time slot and experience Virtual Reality! Book your timeslot at the event. Space is limited.
Jackbox:
Not into Virtual Reality? No problem. Join the fun of Jackbox instead! These fun and easy games can include up to one hundred participants, so everyone is welcome to join in. All you need is your mobile phone (no downloads required), and some good humour. Don't feel like playing? Join the audience!
Monday, December 2 (1:30 p.m. – 3:30 p.m.)
Virtual Realty in the RJC Great Hall
Jackbox in the RJC Auditorium
Tuesday, December 3 (10:30 a.m. – 12:30 p.m.)
Virtual Reality in RJC 214
Jackbox in RJC 236
Learn more about the Virtual Reality and Jackbox games you can take part in.