Tax Executives Institute: Career in Tax Interactive Session | September 28
Important Notice
For the latest information and updates about McMaster's response to COVID-19 (coronavirus) please visit the McMaster COVID-19 site.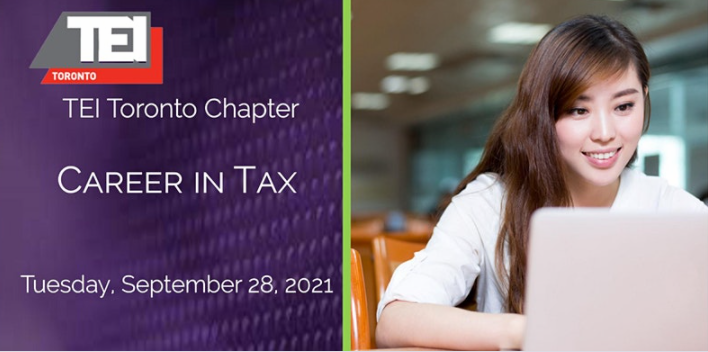 Join the Tax Executives Institute Career in Tax event for an interactive session on Zoom! Like you, a bunch of these employees had gone through accounting, finance and tax training at university, and are now senior tax professionals or heads of tax at various companies who are excited to share their experience and journey with you to help figure out yours! Bring your friends and questions, whether it is related to education or specialization path, support network, or any other questions you may have.
The presenters will share their stories and how being members of TEI has supported their career progression in the Tax profession.
Josephine L. (Josie) Scalia, Head of Tax at Nestlé Health Science
Paul Magrath, Senior Finance Director at Huawei Canada
Wayne G. Monfries, Senior Vice President Tax at Visa
Anne Giroux, Indirect Tax Lead at Sobeys
What you need to know:
Login details will be provided after registration and prior to the event
Event Details:
Tuesday, September 28