The Future of DeGroote | We Want To Hear From You!
extracurricular
| May 24, 2022
Submitted by
Meagan Keane
for McMaster University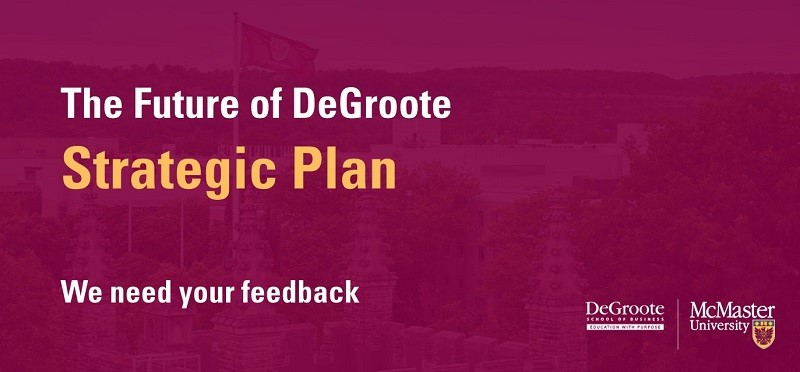 As part of our strategic planning process, we're asking our community to provide DeGroote with feedback to assess our place in the current business school landscape and identify opportunities to grow.
Take 15 minutes to complete the survey and share your perspective.
Information on the strategic planning process is available on our website and if you're interested in providing additional feedback, we have an open form available for you. Feedback can be provided anonymously.
Thank you in advance for your participation. Your input will help improve the DeGroote School of Business as we embark on this next exciting phase of our development.