Knowledge Labs Webinar: Leadership, Recovery and Resilience | July 15
extracurricular
| July 8, 2020
Submitted by
Olivia Stankovich
for McMaster University
Important Notice
For the latest information and updates about McMaster's response to COVID-19 (coronavirus) please visit the McMaster COVID-19 site.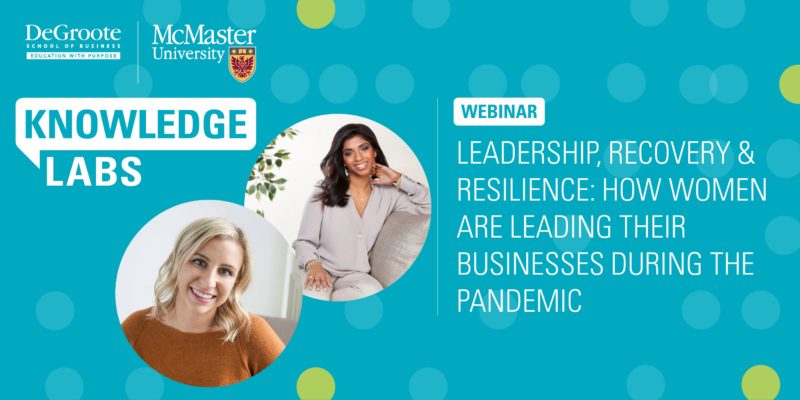 Join us on July 15 for the next webinar in our Knowledge Labs series with Lisa Mattam, Founder and CEO of Sahajan and Sarah Hartkorn, Co-Founder of Primped.
Moderated by DeGroote Assistant Professor Candice Chow, Lisa and Sarah will participate in a discussion about their experiences as business owners and how they pivoted during the pandemic. Learn how they have had to adjust their own business models to accommodate the current landscape, their learnings along the way, and how they think the future of their industries will be impacted in the long term.
Date: Wednesday, July 15
Time: 1 – 2 p.m.
This webinar is free for all McMaster alumni and community members.
For more information and to register, visit the Event Page.