Volunteers needed – 40th McMaster World Congress
extracurricular
| January 23, 2019
Submitted by
William Grafham
for McMaster World Congress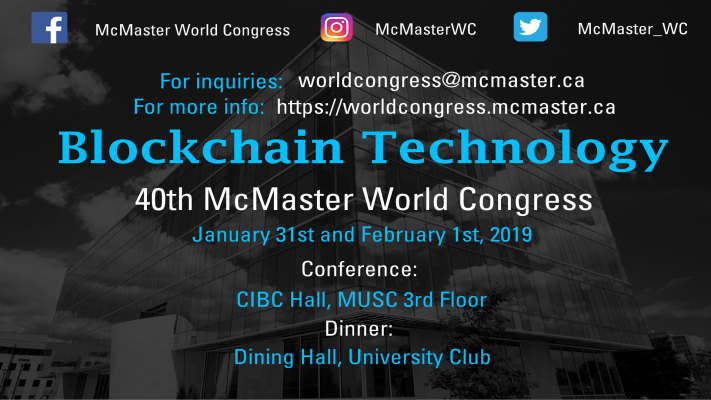 Volunteers needed – 40th McMaster World Congress
The McMaster World Congress is seeking ambitious students to help run its prestigious conference that has taken place for the last 40 years. This year it is scheduled on January 31 and February 1, 2019 to bring together academic students and industry professionals from around the world.
Students can volunteer in any of the following time slots: (Please note: If any of the above time slots interfere with your class schedule, then a letter of absence will be provided for your professor.)
Thursday, January 31 8:30 a.m. – Noon
Thursday, January 31 Noon – 5 p.m.
Friday, February 1 8:45 a.m. – 12:15 p.m.
To apply for this opportunity, please fill out the Google form before Monday, January 28. Limited spots are available, so act fast! More information about the event can be found on our website.