Wellness Corner
Important Notice
For the latest information and updates about McMaster's response to COVID-19 (coronavirus) please visit the McMaster COVID-19 site.
Promoting mental health awareness through conversation at DeGroote.
Last week we installed a friendship bench in the RJC atrium. The bench is a physical reminder to connect with your peers and start a conversation with a simple 'Hello'! Learn more about this initiative at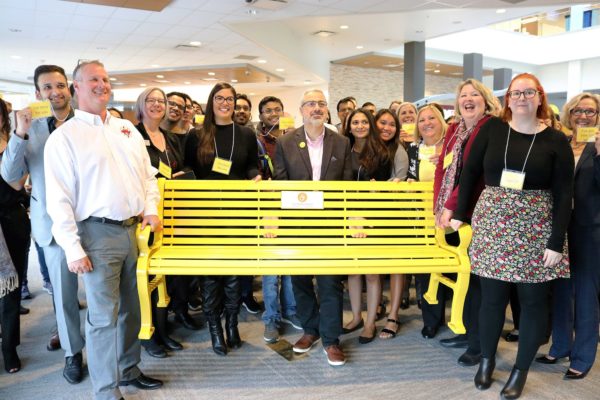 thefriendshipbench.org and remember, #yellowisforhello.
You can find additional tips at Be There, an online resource that can help you support someone who is struggling with their mental health.
For confidential appointments on or off campus with DeGroote's Wellness Counsellor, email brendascottconsulting@gmail.com or call/text 905-334-9605.
Brenda Scott
DeGroote Wellness Counsellor