What's Soul Got To Do With It?
extracurricular
| October 23, 2019
Submitted by
Hardil Bhatt
for McMaster Open Circle
Important Notice
For the latest information and updates about McMaster's response to COVID-19 (coronavirus) please visit the McMaster COVID-19 site.
Join McMaster Open Circle on November 6 to hear panelists from a diversity of faith and spiritual perspectives share their personal journey and how spirituality plays out in their lives.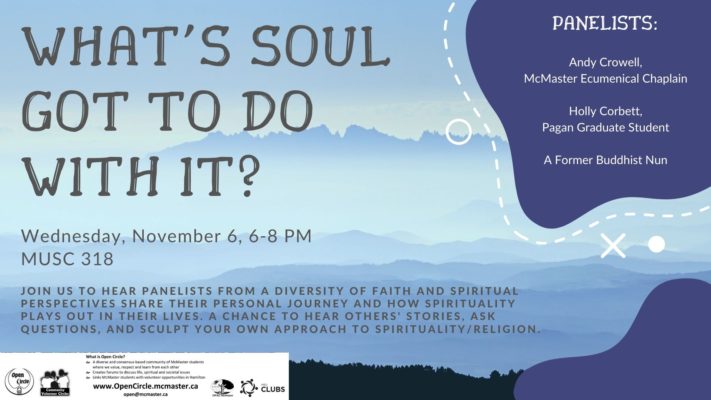 This event is your chance to hear others' stories, ask questions, and sculpt your own approach to Spirituality/Religion.
Date: Wednesday, November 6
Time: 6:00 p.m. – 8:00 p.m.
Location: MUSC 318