"Who do you want to be?" | MARS Apprentice Season 15 Launch
clubs
| January 10, 2019
Submitted by
Nathan Gartley
for MARS Apprentice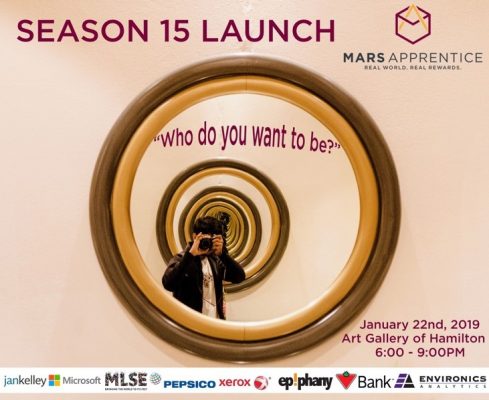 "Who do you want to be?" | MARS Apprentice Season 15 Launch
"Who do you want to be?" has long been an important question surrounding every aspect of our lives. For its 15th Season MARS Apprentice will be enabling and encouraging discovery around this question!
MARS Apprentice has been DeGroote's preeminent experiential learning program over the past 14 years and has served as a catalyst for transformative learning experiences! MARS Apprentice is the only program of its kind in Canada that provides an industry partnered playground for students with interest in business strategy and marketing.
In celebration of this successful program kicking off it's 15th Season we are thrilled to announce that we will be hosting our Season Launch on January 22 with a keynote delivered by Howard Green!
Howard is one of the founders and builders of Business News Network in Canada where he has interviewed business rockstars like Sir Richard Branson and authored bestsellers that have shed light on powerhouse brands like TD and in his most recent book Railroader he covers the journey of four-time CEO Hunter Harrison. What better way to learn than to hear about the journey of a remarkable CEO through the eyes of a renowned business journalist.