Workshop: New Grad Job Search | February 2
This message does not apply to part-time students.
Important Notice
For the latest information and updates about McMaster's response to COVID-19 (coronavirus) please visit the McMaster COVID-19 site.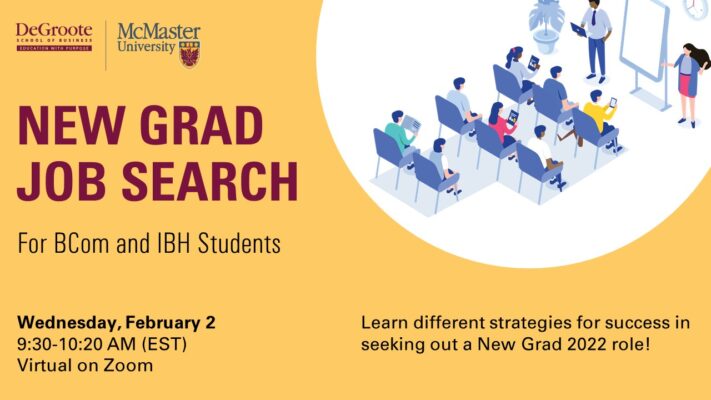 The CPD Team is hosting a New Grad Job Search Workshop where you will learn best practices, strategies and get further guidance on customizing your job search so that you can make the most out of the upcoming campus recruitment cycle.
What you need to know:
Open to 3rd or 4th year students who have not secured a full-time 2022 role
Learn strategies for your full-time job search
EVENT DETAILS:
Wednesday, February 2
Time: 9:30 – 10:20 a.m. (EST)
Register: OSCARplus