Workshop: Summer Job Search | January 31
This message does not apply to part-time students.
Important Notice
For the latest information and updates about McMaster's response to COVID-19 (coronavirus) please visit the McMaster COVID-19 site.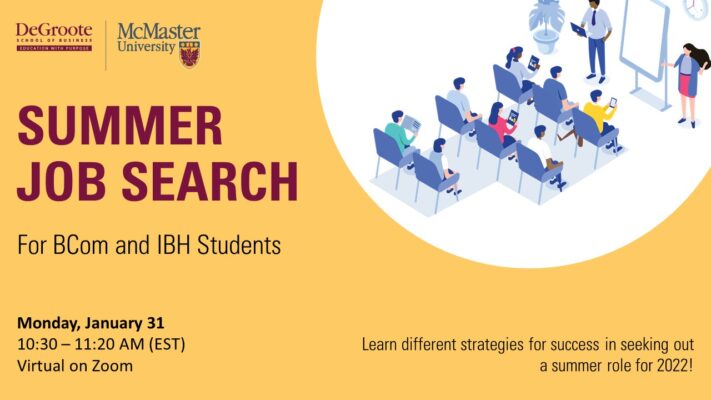 Don't panic if you missed the BCom: Summer Job Search Workshop on January 19. The CPD Team is hosting another Workshop on Monday, January 31 from 10:30 – 11:20 a.m. (EST).

What you need to know:
Open to 1st, 2nd, and 3rd year students
Learn on-campus recruitment strategies for your summer 2022 job search
EVENT DETAILS:
Monday, January 31
Time: 10:30 – 11:20 a.m. (EST)
Register: OSCARplus