You're invited: Fireside chat with Dean Hassanein & Walter Schroeder
extracurricular
| October 6, 2022
Submitted by
Meagan Keane
for Student Experience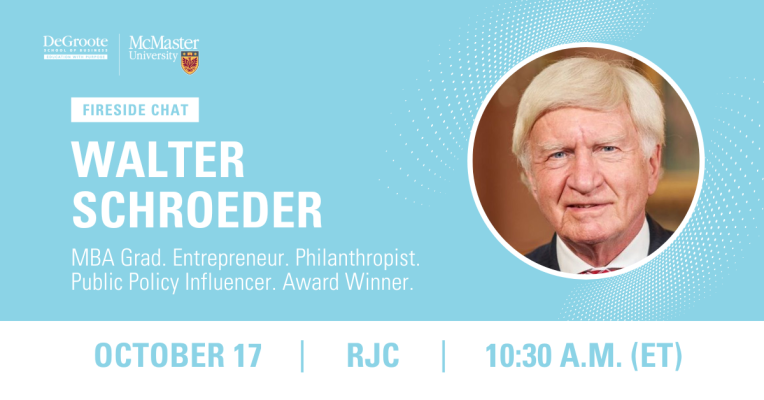 Join us on for a special Fireside Chat with Dean Khaled Hassanein and alumnus Walter Schroeder.
Entrepreneur, philanthropist, public policy influencer, and 2022 International Horatio Alger Award winner, Schroeder is a contemporary role model. The Horatio Alger Association honors the achievements of outstanding leaders who have accomplished remarkable successes in spite of adversity, demonstrating personal initiative and perseverance, leadership and commitment to excellence, belief in the free-enterprise system and the importance of higher education, community service, and the vision and determination to achieve a better future.
Fireside chat details:
Monday, October 17
Time: 10:30 – 11:15 a.m.
Location: RJC Great Hall
Attending from main campus? Check the DeGroote shuttle schedule
Light refreshments will be available
About Walter Schroeder:
Schroeder, MBA '69, credits McMaster University for starting his career. The accounting and finance education he received was invaluable in the creation of Dominion Bond Rating Service (DBRS Ltd.), which grew to become the largest debt rating agency in Canada and the fourth largest in the world. Schroeder owned and ran DBRS for 40 years until its sale in 2014.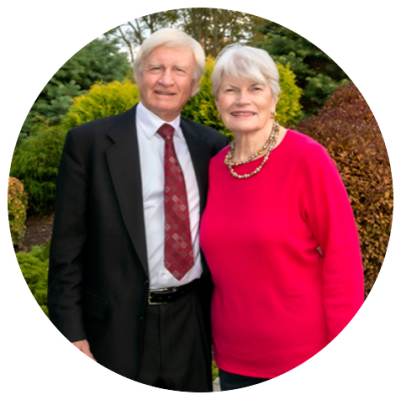 Since the sale, Schroeder and his wife Maria have dedicated their time to philanthropy by establishing The Schroeder Foundation, dedicated to empowering youth and Indigenous communities across Canada. In 2020, Walter Schroeder and his family donated $10M to McMaster University to fast-track treatment and prevention research for the search to cure allergies.
DeGroote is thrilled to welcome Walter Schroeder back to campus and to count him as a member of our alumni network.