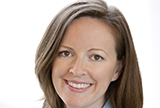 Erin Reid
Associate Professor
Human Resources and Management
McMaster University 1280 Main Street West Hamilton, ON, Canada L8S 4M4
905-525-9140
Website
Dr. Erin Reid studies the interrelations between identity, gender,careers and how work is organized. She is especially interested in how men and women cope with time-greedy work, and the implications of their coping mechanisms for their own lives as well as the organizations for which they work. Erin is trained as a sociologist, and uses both qualitative and quantitative methods in her research. Her work has been published in Organization Science, Harvard Business Review, Academy of Management Review,Strategic Management Journal, Journal of Business Ethics, European Business Review, and in the Best Paper Proceedings of the Academy of Management. In 2016, she was included in Poets & Quants' "Top 40 Business School Professors under 40" list. In 2015, she was shortlisted for the Thinkers 50 Radar Award. Her research has been featured in The New York Times, Globe and Mail, Huffington Post, and several other outlets. 
 
Erin was previously on faculty at Boston University. Prior to her academic career, she worked for a small social policy research firm, in education and labour market policy for the Canadian Government, and as a dietary aide in a nursing home.
Education
Ph.D., Organizational Behavior & Sociology, Harvard University 
A.M., Harvard University 
M.Sc., Queen's University 
B.Comm., McMaster University 
Selected Publications and Presentations
Reid, EM. and L. Ramarajan. 2016. "Managing the High Intensity Workplace." Harvard Business Review (magazine), June.
 Reid, EM. 2015. "Embracing, Passing, Revealing and the Ideal Worker Image: How People Navigate Expected and Experienced Professional Identities." Organization Science, 26(4): 997-1017.
 Reid, EM. 2015. "Why Some Men Pretend to Work 80 Hour Weeks." Harvard Business Review (digital article), published April 28.
Among top 20 most-read HBR.org blogs, 2015
Invited Companion Podcast: "Why we Pretend to be Workaholics." HBR Ideacast, May 7, 2015
Reprinted in Indian Management, December 2015
 Ramarajan, L. and EM. Reid [equal authorship]. 2013. "Shattering the Myth of Separate Worlds: Negotiating Non-Work Identities at Work." Academy of Management Review, 38(4): 621-644.
 Ramarajan, L. and EM. Reid. 2013. "Changes in Work, Changes in Self? Managing our Work and Non-work Identities in an Integrated World." The European Business Review, Sept/Oct 2013, 61-64.
 Reid, EM. 2013. "Doing Gender." In Sociology of Work: An Encyclopedia, Vicky Smith (Ed.). Thousand Oaks: Sage Publications.
Reid, EM. 2011. "Passing as Superman: The Ideal Worker and Men's Professional Identities." In Leslie A. Toombs (Ed.), Best Paper Proceedings of the Seventy-First Academy of Management.
2011 Emerald Best Student Paper Award, GDO Division, Academy of Management
Reid, EM. and MW. Toffel. 2009. "Responding to Public and Private Politics: Corporate Disclosure of Climate Change Strategies." Strategic Management Journal, 30(11): 1157-1178. 
Tucker, S, N. Turner, J. Barling, EM. Reid, and C. Elving. 2006. "Apologies and Transformational Leadership." Journal of Business Ethics, 63(2): 195-207.
Recognition
2016
Outstanding Reviewer Award, MOC Division, Academy of Management
2016
Named one of the world's top 40 business school professors under 40, Poets and Quants
2016
Thinkers50, Radar Thinker
2015
Thinkers50, Radar Award Shortlist
2015
Outstanding Reviewer Award, MOC Division, Academy of Management
2014
Nominee, William Newman Award, GDO Division, Academy of Management
2013
Peter Paul Career Development Professor, Boston University (2013-2016)
2013

2012

Best Poster Award, Positive Organizational Scholarship Conference, University of Michigan

Diamond in the Rough Award (Best Student Proposal), Cognition in the Rough PDW, Academy of Management

2011
Emerald Best Student Paper Award, GDO Division, Academy of Management
2010
INFORMS/Organization Science Dissertation Proposal Competition Finalist
2009
Outstanding Reviewer Award, GDO Division, Academy of Management
2009
Distinction, Ph.D. Qualifying Paper, Harvard University
2006-2010
Social Sciences and Humanities Research Council Doctoral Fellowship
2003
Queen's School of Business Scholarship