DeGroote delivers education with purpose.
We actively foster interdisciplinary thinking and evidence-based management to transform business and society. The DeGroote difference is that you'll be challenged to apply your knowledge to practical business situations, gaining an understanding of how the concepts you're learning today will impact the business world tomorrow.
Latest News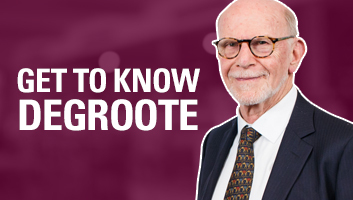 Our Dean shares more about the meetings, opportunities, and changes to his life since the start of the pandemic.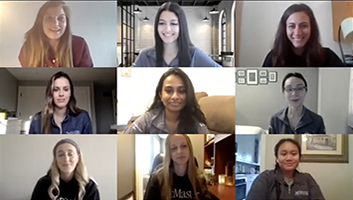 The DeGroote team, led by Co-Chairs Lisa Davidson and Brandon Balthazaar, finished strong in the 2021 MBA Games national competition.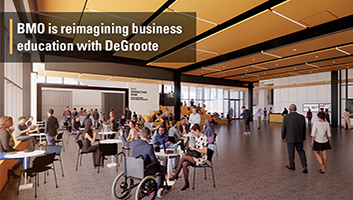 Students will have opportunities to enhance their skills and competencies with the creation of the leading-edge BMO Connection Zone.
Upcoming Events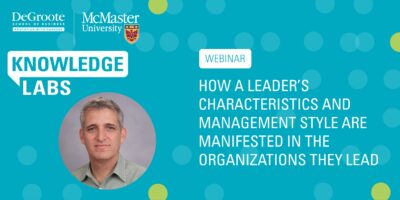 Knowledge Labs
Join us for a Knowledge Labs Webinar with DeGroote Associate Professor Yair Berson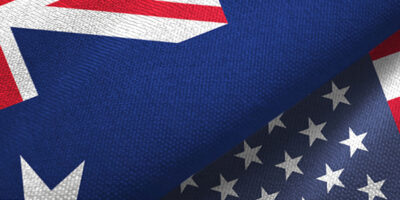 Other
Webinar will explore how Australia and the US are preparing board directors and associations.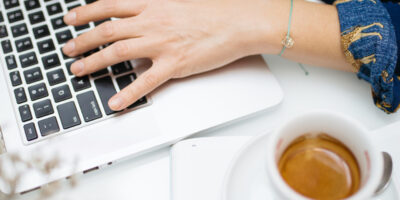 Health Leadership Academy
Examine how governance and leadership best practices are evolving in the areas of business and health care
DeGroote: Who We Are
Our value and responsibility to business and society is to foster new knowledge that is significant today and tomorrow.
Education with Purpose is more than a tagline; it is a reflection of our mission, vision and values. While we instill a sense of purpose in our graduates, we also have a collective purpose to help transform business and society.
I believe that our new strategic plan will allow us to produce innovative programs and research that enable our graduates to excel in the fast-paced world. As dean I am proud of the history of innovation at DeGroote, and look forward to our future.

Leonard Waverman
Dean, DeGroote School of Business