Alumni Profiles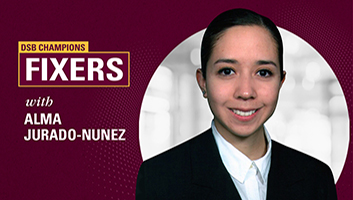 How combining the perspectives of business and health led to deeper solutions to problems in the Mexican healthcare system.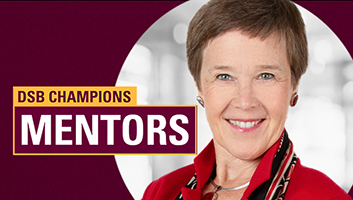 Judy Bradt (MBA '83) has dedicated her career to building relationships and teaching others the secret to her success.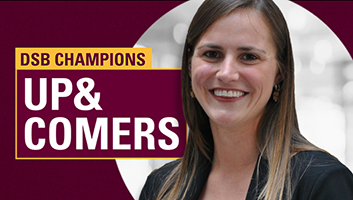 Laura Beesley (MBA'19) combines her nursing degree with her MBA to create business solutions that drive change in health care.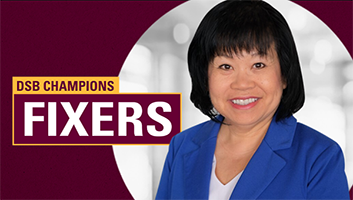 As sales manager at Boehringer Ingelheim, EMBA candidate Kim Pho is accelerating the transition to virtual customer engagement.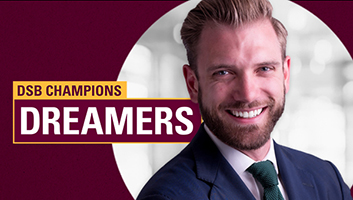 As vice president at the Macquarie Group, Kelvin Ewald (BCom'13) is empowering people to innovate and invest for a better future.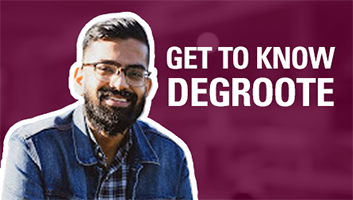 Get to know a bit more about DeGroote alumnus Nav Nanwa, who has turned his passion into a career in marketing and media.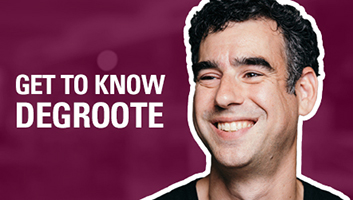 Get to know a bit more about DeGroote alumnus Jon Selig, who helps sellers create punchlines that build pipeline.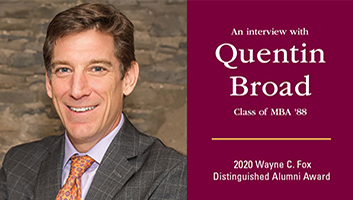 Quentin Broad's reputation and character underpins his recognition as the 2020 recipient of the Wayne C. Fox Distinguished Alumni Award.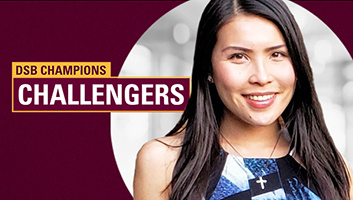 As an executive leadership recruiter at Google, Ashley Hum (BCom'10) is helping source the next best talent for Google Cloud.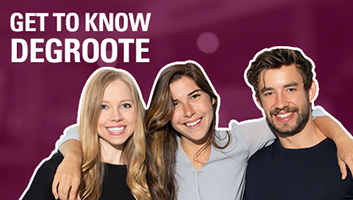 Get to know a bit more about DeGroote alumni Katie McKinnon, Jack Baker, and Stef Prodea of Welo Probiotics.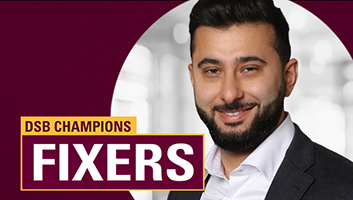 As a strategic account director at Adobe, Sam Samad (MBA'14) is helping to change the world through digital experiences.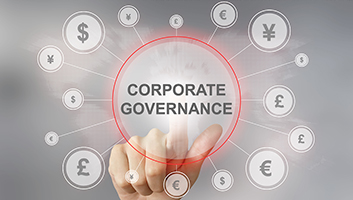 DeGroote Master of Finance (MFIN) graduate Polly Sancharoen discovers a passion for corporate governance in finance.
Distinguished Alumni
The Wayne C. Fox Distinguished Alumni Award is presented to DeGroote alumni whose personal accomplishments, reputation, and character have enhanced the reputation of McMaster University.
---
Dino Trevisani
BCom '87 | 2018 Recipient
Michael G. DeGroote
McMaster Honourary Degree 1992 | 2017 Recipient
Michael Latimer
BCom '76 | 2016 Recipient
Gino Scapillati
BCom '81 | 2015 Recipient
Our Global Network
Canada is home to about 90% of our alumni, but DeGroote graduates can be found in almost 100 countries around the world.