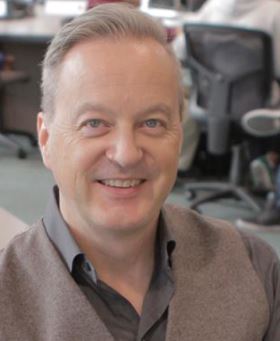 Brian Detlor
Professor
Area Chair of Information Systems
Available to Supervise
Professor Detlor's research interests lie at the intersection of users, information, and information systems. His current research project pertains to the City of Hamilton's "Love Your City, Share Your Stories" digital storytelling project that involves the creation, storage and dissemination of a collective memory of digital stories concerning significant Hamilton cultural icons and their history. Partners on the project are Hamilton Public Library, McMaster University Library, and the City of Hamilton's Tourism and Culture Division. Professor Detlor also has research interests in digital literacy (i.e., the ability to handle and communicate information and knowledge effectively in a variety of media and formats; the ability of workers and citizens to locate, organize, understand, evaluate and create information using digital technology to function in their workplaces and in their daily lives). Past research projects have investigated topics such as information literacy in business schools, web information seeking, knowledge management, the adoption and use of information systems (e.g., research ethics board information systems) and various kinds of websites (e.g., library, government, organizational). He currently teaches courses in information systems, electronic business and project management.
Ph.D., University of Toronto
M.I.S., Information Science, University of Toronto
B.Sc., Computer Science, University of Western Ontario
Dr. Detlor has published in peer-reviewed journals and books, presented at domestic and international conferences, and garnered grant awards from national funding agencies. He has over ten years work experience consulting, designing and managing information systems. Professor Detlor's co-authored textbook, Business-Driven Information Systems (3rd Canadian Edition), published in 2012 by McGraw-Hill Ryerson, is currently being used nation-wide in colleges and universities as an introductory textbook on information systems.