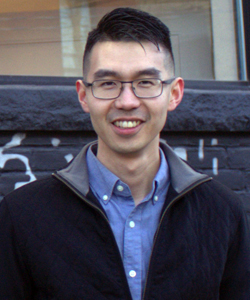 Dr. Chris Ling - PhD
Assistant Professor
Dr. Ling holds a Ph.D. in Business Administration (Marketing) from the Moore School of Business, University of South Carolina, a M.Sc. in Management from the Smith School of Business, Queen's University and a B.B.A. in Marketing from the University of Toronto. Dr. Ling is an expert in consumer behavior and most recently worked as a management consultant in Toronto. As a management consultant, he has helped companies with a variety of management and marketing problems such as optimizing their branding, redesigning menus, creating solutions to help with new customer acquisition and determining marketing strategy.
Dr. Ling's research investigates factors that influence consumer decision making. He is interested in theoretical constructs such as social rejection, happiness, and self-control, as well as substantive areas, including shoplifting, sharing economies, and product strategy. His research on middle names and indulgence has been published in the Journal of Consumer Psychology.
https://doi.org/10.1002/jcpy.1153
Siddiqui, Rafay A., Christopher Ling, and Frank May. "Reminders of One's Middle Name Result in Decreased Indulgence." Journal of Consumer Psychology.