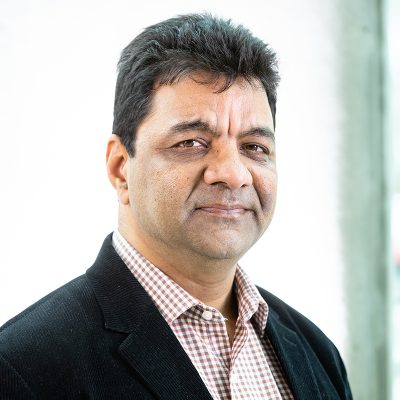 Manish Verma
Dr. Manish Verma
Associate Professor
Management Science
Operations Management
Available to Supervise
Manish joined DeGroote from Memorial University in St. John's, Newfoundland where he was an Associate Professor of Operations Management in the Faculty of Business Administration. He has a PhD from McGill University in Operations Management/Management Science. His current research interests are multimodal transportation of dangerous goods, risk assessment and management, network design and planning issues in transportation, global logistics, and green supply chain management.
PhD in Business Administration (Operations Management / Management Science)
McGill University, Montreal, Quebec, Canada
2005
Dissertation: Analytical Approaches to Railroad and Rail-Truck Intermodal Transportation of Hazardous Materials.
MBA (Finance / Operations Management)
McGill University, Montreal, Quebec, Canada
1998
Professor Verma's research work has appeared in refereed journals such as:
Omega – The International Journal of Management Science
Transportation Science
Risk Analysis – An International Journal
European Journal of Operational Research
Transportation Research Parts C, D and E
Computers and Operations Research
His research is supported by Natural Sciences and Engineering Research Council (NSERC) and Social Sciences and Humanities Research Council (SSHRC) grants.