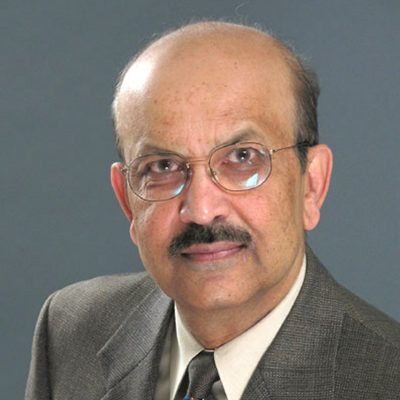 Naresh Agarwal
Professor Emeritus
Professor Agarwal specializes in human resource management and industrial relations issues. His research interests include employee pay/reward systems, workforce planning and utilization, and pay and employment equity. He teaches courses in employee reward systems, human resource planning, labour markets issues, and organizational behaviour.
Ph.D., Industrial Relations, School of Business Administration, University of Minnesota
M. A., Economics, Delhi School of Economics University of Delhi
B.A. (Hons.), Economics, University of Delhi
Dr. Agarwal's research has been published in journals such as Industrial Relations, Academy of Management Journal, Human Relations, International Labour Review, Columbia Journal of World Business, Human Resource Planning, International Journal of Technology Management, Relations Industrielles, and Canadian Psychology. He has done consulting and management development work in his areas of expertise with numerous private and public sector organizations, as well as not-for-profit organizations. Dr. Agarwal is currently a Contributing Editor to the Human Resources Management in Canada and serves on the Professional Discipline Committee of the Institute of Chartered Accountants of Ontario and the Board of Examiners of the Human Resources Professionals Association of Ontario Dr. Agarwal has also served as an arbitrator in labour-management disputes under Ontario's Public Service Act and Human Rights Code.
Naresh Agarwal was awarded the prestigious Hind Rattan Award of India. The Hind Rattan (Jewel of India) is one of the highest diasporic awards granted by the NRI Welfare Society of India, an organization under the umbrella of the Government of India. Each year approximately 25 recipients are selected from the over 25 million persons of Indian descent residing in various nations around the world. They are honoured for their "outstanding services, achievements, and contributions" in their respective fields.