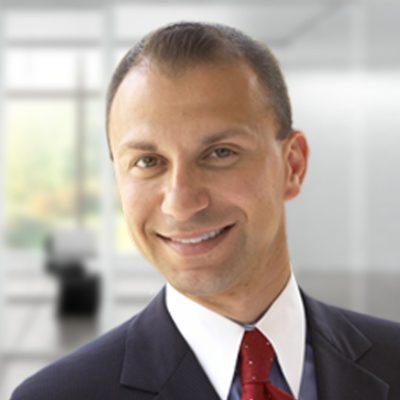 Dr. Nick Bontis - PhD
Associate Professor / Chair, Strategic Management
Dr. Nick Bontis is recognized internationally as a leading strategy and management guru. With humour and passion, he empowers individuals, teams and organizations to build their brainpower for high performance and sustainable competitive advantage. Tom Stewart, former editor of Harvard Business Review and Fortune Magazine, states that "he is not only a pioneer in the field of intellectual capital, but one of the world's real experts as well." His dynamic delivery and concrete advice leaves audiences enlightened, inspired and ready for action.
His expertise has been tapped by several Fortune 500 companies and even the United Nations who hand picked him for a high profile initiative. His ground-breaking doctoral dissertation is the #1 selling thesis in Canada, in all fields of study. Nick is an award-winning tenured professor of strategy having won over a dozen teaching awards and several research awards. Maclean's magazine has identified him as one of McMaster University's most popular business professors for six years in a row. He is also a 3M National Teaching Fellow, an exclusive honour only bestowed upon the top university professors in the country.
Ph.D., Strategic Management, Ivey School of Business, University of Western Ontario
B.A., (HBA), Honors Business Administration, Ivey School of Business, University of Western Ontario
Professor Bontis has won national and international acclaim for many of his academic research papers and business management cases. He is the Associate Editor of the Journal of Intellectual Capital. His most recent publications appear in the Journal of Management Studies, International Journal of Technology Management, Knowledge and Process Management, Journal of Knowledge Management, Management Decision, European Management Journal, International Journal of Management Reviews, Journal of Internet Research, Information & Management, Behaviour & Information Technology, and International Journal of Knowledge and Learning. Dr. Bontis has lectured at hundreds of conferences, corporate presentations, seminars and workshops world-wide and was identified by Tom Stewart, former editor of FORTUNE magazine and current editor of Harvard Business Review, as one of the world's real experts in intellectual capital. He brings several years of related work experience with him. He worked in human resources for the Ministry of Employment prior to working as an accountant for KPMG. Before his return to academia, Dr. Bontis worked for several years at CIBC in a variety of areas including marketing, securities analysis, recruitment, strategy and software development. He is currently a member of the Academy of Management, Administrative Sciences Association of Canada, KM Professional Society and a variety of international consortium groups and advisory boards.
Maclean's, magazine has rated Dr. Bontis as one of McMaster's most popular professors for six years in a row. Professor Bontis was also the first ever faculty member to simultaneously receive:
the outstanding undergraduate business school professor award,
the outstanding MBA professor award,
the President's award of excellence in instruction, and
the faculty researcher of the year award!