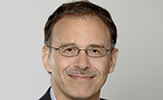 Ronald Balvers
Professor
Finance and Business Economics
Michael Lee-Chin & Family Chair in Investment and Portfolio Management,
Director, Michael Lee-Chin & Family Institute for Strategic Business Studies
McMaster University 1280 Main Street West Hamilton, ON, Canada L8S 4M4
DSB-A105
905-525-9140, x23969
Available to supervise
Website
Dr. Balvers area of expertise is Asset Pricing and Financial Markets, Investments.
Balvers holds the Michael Lee-Chin & Family Chair in Investment and Portfolio Management.
Education
University of Pittsburgh, Economics, Ph.D.
Tilburg University, Economics, BA
Experience
9/2007 – 6/2011 The Dean's Professor of Economics, West Virginia Univ.
7/2008 – 6/2009 Visiting Professor of Finance and Erskine Fellow, Department of Economics and Finance, University of Canterbury, Christchurch.
1/2009 – 2/2009 Visiting Scholar, Department of Accounting and Finance, Monash University
5/2012 – 7/2012 and 5/2008 – 7/2008 Visiting Professor of Finance, Chinese Academy of Finance and Development, Central University of Finance and Economics, Beijing.
6/2000 – 7/2000 Visiting Scholar, Tinbergen Institute, Erasmus University, Rotterdam.
3/2000 – 4/2000 Visiting Scholar, Lingnan University, Hong Kong
9/1996 – 6/2012 Professor, Division of Economics and Finance, West Virginia Univ.
9/1991 – 8/1996 Associate Professor, Department of Economics, West Virginia Univ.
9/1984 – 8/1991 Assistant Professor, Department of Finance, Univ. of Notre Dame
Research and Study Interests
Production-Based Asset Pricing, Predictability of Stock Returns, Asset Pricing with Asymmetric Information
Recognition
Outstanding Researcher Award, 2010, 1994, College of Business and Economics, West Virginia University.
Outstanding Teacher Award, 1993, College of Business and Economics, West Virginia University.
Finalist Crowell Memorial Paper Award 2002 (PanAgora Asset Management) for "Momentum and Mean Reversion across National Equity Markets" (with Yangru Wu).
Claude W. Benedum Research Award in Behavior and Social Science 1999-2000, West Virginia University.
"Best of the Best" Award Winner (sponsored by Hewlett Packard) in the 1999 Financial Management Association Competitive Paper Awards Program for the paper "Mean Reversion across National Stock Markets and Parametric Contrarian Investment Strategies." (with Yangru Wu and Erik Gilliland).
Professional Activities
Member Editorial Board of the International Journal of Financial Studies, April 2012 – now.
Special Editor, Managerial Finance, Issue on Mean Reversion in Financial Markets, Volume 29, Number 10, 2003.
Referee for Journal of Finance, American Economic Review, National Science Foundation, Journal of Political Economy, Management Science, and many other journals.
Personal Activities
Tennis, Hiking, Reading (popular science and historical fiction)