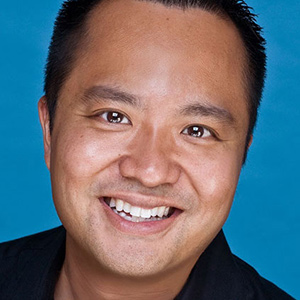 Alfredo Tan - MBA
Industry Professor
Chief Digital & Innovation Officer, WestJet
Professional Speaker, Bespoken Bureau
Leadership Council, Perimeter Institute
Advisory Board Member, University of Waterloo
An industry leader in social media and social networking, cutting-edge research, development, and programming – as well as a leading marketing and advertising platform – Facebook, has grown from a pioneer start-up tech company based at Harvard University into a global icon company changing the way people connect and communicate.
Alfredo Tan, MBA '01, has been a key player at Facebook for nearly a decade. After joining the company in 2009 as a founding member of Facebook Canada, he served as part of the Canadian executive team responsible for high-growth verticals in the Canadian market, working closely with agencies and marketing executives at Fortune 500 companies.
In 2016, Tan was the part of the launch team for Facebook and Instagram in the Philippines, working as the founding Country Manager. He then continued his leadership work throughout the rest of Southeast Asia, mentoring teams in Thailand, Singapore, Malaysia and Indonesia.
He later started his career in information technology and engineering at Mastech Quantum & Bell Nexxia, before moving into enterprise marketing and strategy at Bell Canada. He also held roles as Director of Strategic Alliances at Sympatico MSN, and as a Senior Director at Yahoo!, before joining Facebook Canada.