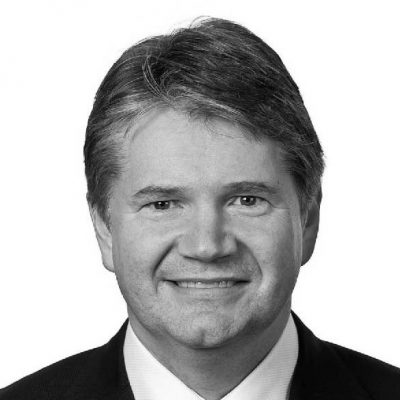 David Feather
Recipient of the Wayne C. Fox Distinguished Alumni Award | 2007
Finance and Business Economics
Alumni
Distinguished Alumni
The information in this profile was accurate at the time the award was presented.
President & CEO Russell Investments*
After joining Mackenzie Financial Corp. in 1991 David held numerous positions within the organization. His primary roles included leadership of Mackenzie distribution efforts, including overall sales and product shelf management. He had been mainly involved in developing investment management relationships and product development before becoming MFSI President in June 2002.
In March 2010, Feather left Mackenzie and took over as president of Russell Investment Canada Ltd. Russell Investments is the creator of the Russell indexes, and known for its fund-of-funds business that includes the popular Sovereign Investment Program sold through brokers.
In addition to these achievements, David is a director of two charitable groups: Canadian Psychiatric Research Foundation and Child Development Institute. In 2002 he was recognized among the Top 40 Under 40.
David Feather is also the 2007 Recipient of DeGroote's Distinguished Alumni Award.
*Title at time of award