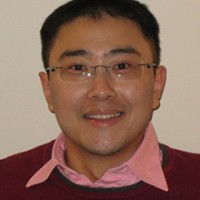 Hao (Arthur) Luo
Finance and Business Economics
McMaster University 1280 Main Street West Hamilton, ON, Canada L8S 4M4
905-525-9140
Website
Arthur joined the PhD program (Finance) at the DeGroote School of Business in September 2012. His current research interests include asset pricing, investment, and corporate finance.
Thesis Title: Three Essays on Asset Pricing
Supervisor: Ronald Balvers
Current Position: Financial Economist at the Office of the Comptroller of the Currency, U.S. Department of the Treasury at Washington D.C.
Education
Ph.D. Candidate in Economics, West Virginia University

Passed All Comprehensive Exams
Fields: Monetary Economics, Financial Economics

M.A., Economics, Wichita State University
B.Sc., Economics, Utrecht University, The Netherlands
Selected Publications and Presentations
Social Screens and Systematic Investor Boycott Risk (with Ronald Balvers). Forthcoming, Journal of Financial and Quantitative Analysis.
Monetary Shocks, Equity Returns and Volatility – A Firm-Level Panel Data Analysis (with Jen-Chi Cheng and Chu-Ping C. Vijverberg). Forthcoming, Applied Economics.
Working Papers & Research
On the Characteristic and Covariance Risk Tautology (with Ronald Balvers) [Asset pricing]
Smart Money, Institutional Investor Liquidity, and Return Predictions (Job Market Paper)
A Smart Money Effect or a Liquidity Driven Clientele Effect [Investment]
Do Bad Times Show People's True Colors? [Macroeconomics, asset pricing, Bayesian]
The Wages of Sin [Corporate finance]
Experience
After earning his Bachelor degree, Arthur held a full-time internship at a real estate development company, and a six-month traineeship at Fidelity Bank in Wichita, Kansas. During his studies at Wichita State University, he worked as a graduate assistant. Prior to coming to McMaster, he spent one year as a research assistant at the Bureau of Business and Economic Research and one year as a research assistant at the department of finance at West Virginia University.
In the Fall of 2014, Arthur held the position of Instructor for 3FB3, Security Analysis – a third year undergraduate course at McMaster University.  Arthur's teaching interests include investments, corporate finance, financial economics, and financial institutions.
Professional Activities
Speaker at Geneva Summit on Sustainable Finance, Geneva, Switzerland, November 2014
Referee for Journal of Empirical Finance, 2015
Discussant:

EUROFIDAI / AFFI, Paris, France, 2014
EFMA , Amsterdam, the Netherlands, 2015