Arcade Game Destress Day!
academic
| May 23, 2023
Submitted by
Ethan Houghton
for Student Experience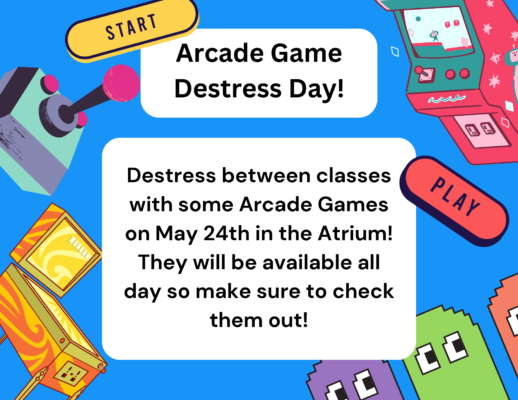 The Student Experience are excited to bring back the Arcade Games for students to use again! On May 24 in the Atrium, there will be a variety of Arcade Games for students to use!
Games including pinball machines, Pac-man and a racing game will all be free to use for students!
If you have any questions about this event, please contact the Student Experience team at mba.studentexperience@mcmaster.ca!