Archway Mentor and Community Advisor Positions Available
extracurricular
| January 13, 2022
Submitted by
Katie Fitzgerald
for McMaster University
This message does not apply to part-time students.
Important Notice
For the latest information and updates about McMaster's response to COVID-19 (coronavirus) please visit the McMaster COVID-19 site.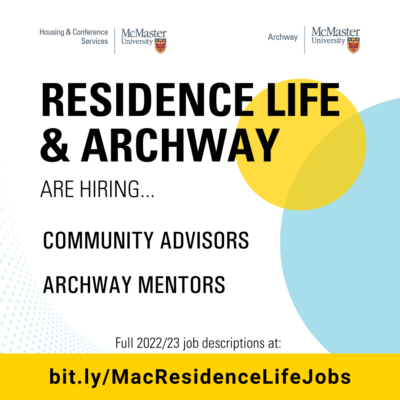 If you want to support first year students in 2022-23, apply to be an Archway Mentor or Community Advisor (CA). In these roles, you will provide guidance to students, while delivering interactive activities including team building, group development activities and games.
What you need to know:
Application deadline (for new applicants only): Sunday, January 16 at 11:59 p.m. (EST)
To learn more about these roles and to apply, visit the Housing and Conferences Services website.